About the Foundation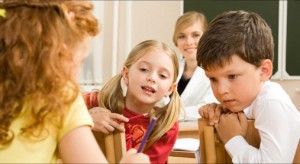 This organization was formed for the sole purpose of supporting the South Gwinnett cluster. The foundation will raise and manage funds for the exclusive benefit of South Gwinnett High School, Snellville Middle School, Grace Snell Middle School, Britt Elementary, Norton Elementary, Magill Elementary and Rosebud Elementary – the schools of the South Gwinnett Cluster. Each of these schools has financial needs that exceed the dollars provided by taxes and other sources of revenue.
To that end, the South Gwinnett Cluster Foundation has been established to build a fund that can be used across a wide range of the most pressing needs. Students and educators can both benefit from our efforts. For example, the foundation's funds may be used for microscopes or electronic components to enrich science education. Support for the arts might be in the form of a harp for concert band or stage lighting for the drama department. The list of potential needs and uses are endless.
Schools are a basis of and direct reflection upon our community. The future of the South Gwinnett cluster can greatly improve with your support. A financial gift is an investment in your home, your family, your schools and indeed the immediate future of this area.